P E T R A V A R L
eng | slo

©2020 Petra Varl
Space in Two Acts
Space in Two Acts is Petra Varl's project on view in her apartment in Ljubljana, Vodnikov trg 5a. Entrance for the spectators to the event is from Študentovska ulica, last door from the last house on the right side on the path to Ljubljana castle.
The event is taking place in silence, with muted mobile phones. In one term there is space for one, or maximum two spectators. Please make a reservation on 041 389 470. We would appreciate if you were punctual and wait in front of the door. The duration of the event is approximately 15 minutes.
Act One
February 5th,6th and 7th 2022
10.15, 10.45, 11.15, 11.45, 12.15, 12.45, 13.15, 13.45
Act Two
February 8th, 9th and 10th 2022
10.15, 11.15, 12.15, 13.15, 14.15, 15.15
In case you prefere to reserve another term please contact us anyway.
The event will be held in strict accordance with NIJZ instructions and government measures to prevent the spread of the Covid-19 virus.
In collaboration with
Tevž Logar, curator
Matic Vrabič, architectural design
Pascal Mérat and Janez Grošelj, lighting design
Uroš Belantič and Tina Verbič, costume design
Sašo Kalan, sound design
Jerica Ziherl, coproduction
---




Space in Two Acts
First set of performances: 7th, 8th, 9th and 14th, 15th, 16th September, 2020
Replays: April, May, September 2021
Artist place, Študentovska ulica, Ljubljana

In collaboration with:
Tevž Logar, curator
Pascal Merat and Janez Grošelj, light
Sašo Kalan, sound
Uroš Belantič in Tina Verbič, costume design

(video by Tomaž Šantl)
---
Petra Varl: Near Light
June 21– August 26, 2018
Opening: Thursday, June 21th, at 7PM
Božidar Jakac Art Museum, Kostanjevica na Krki
In collaboration with:
Tevž Logar, curator
Ólafur Arnalds, music
Uroš Belantič, costume design
(video by Maja Prelog, RÁTNEEK)
---
Petra Varl + MicroCollection
For Real
1 to 16 April 2017
opening at 6:30 PM on Friday 31 March
Through Shim at ArtHelix Gallery, Brooklyn, NY
Curated by Herzog Dellafiore
The first of a series of two-person shows presented by Sračok & Pöhlmann,
taking place at ArtHelix Gallery in Brooklyn, featuring works by Petra Varl and MicroCollection who met during Susak expo 2016.Even it was just last year, they have a mutual feeling as they would know each other forever.
Petra Varl: Trees, 2017
For this show, Petra Varl is presenting her new body of work, an installation of bold ink drawings on paper of trees and their shadows.
Press release (pdf)
Book Trees (pdf)
More info
---
Susak Import 2017: In The Swim of Things
by Petra Varl and Daniel Devlin
Wednesday 8 February 2017 at 6.30pm
12 Star Gallery, Europe House
32 Smith Square, London SW1P 3EU
Slovenian artist Petra Varl and London-based artist Daniel Devlin met on the Croatian island of Susak. Daniel started the SUSAK EXPO Biennale in 2006 and Petra has been part of it since 2010. For this exhibition they will be showing work they made for SUSAK EXPO 2016: Petra will exhibit Bathers, cutouts from painted metal, while Daniel will be showing documentation of his work URED / OFFICE.
---
Figure out Yourself – An Exhibition of Human Figure from the Collection of MMSU
January 19th - February 16th 2017, Small Salon
Opening: Thursday, 19 January 2017 at 19 am

The motif of the human figure, portrait or self-portrait, is at the center of the artistic interest of various cultural, historical and stylistic periods and in the collection of the MMCA it is one of the most common topics. Although this is a frequently used content of exhibitions, it still offers innumerable possibilities for new interpretations.


Curator: Vilma Bartolić
Artists: Lovro Artuković, Vladimir Becić, Boris Bućan, Ivo Kalina, Nives Kavurić-Kurtović, Zlatko Keser, Ivan Kožarić, Miroslav Kraljević, Frédéric Léglise, Mira Marković Sandić, Branko Ružić, Gabrijel Stupica, Frano Šimunović, Petra Varl, Davor Vrankić.

Mali salon, Korzo 24
Muzej moderne i suvremene umjetnosti MMSU
Dolac 1/II
Rijeka 51000
Croatia
---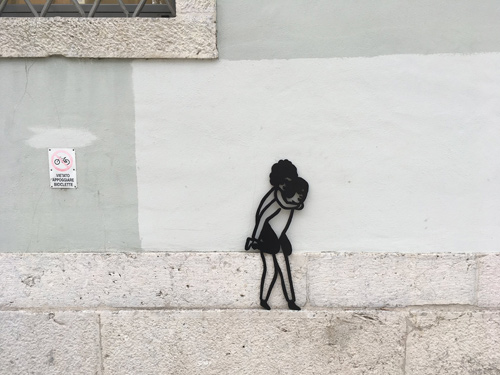 Pixxelpoint 2016
17th international festival of contemporary art practices
Nova Gorica City Gallery and other venues
Curator: Rene Rusjan
Artists: Robertina Šebjanič, Andreea Oarga Mulec, Tea Hvala, Jasna Hribernik, Antonio Della Marina, Alessandra Zucchi, Denis Mavrič, Paul Bush, Niloufar Tajeri, Gal Kirn, Tanja Lažetić, Helene Thuemmel, Rawan Hourani, Sabina Đogić, Anja Medved, Nadija Mustapić, Toni Meštrović, Vesna Bukovec, Widad Tamimi, Nika Avtor, Anja Golob, Nemanja Ćađo, Nina Šorak, Urša Adamič, Pila Rusjan, Gaja Kutnjak, Elena Fajt, Lucija Jankovec, Dejan Krajnik, Neja Kaligaro, Valerie Wolf Gang, Ruobing Wang, Petra Varl, Metod Blejec, Una Rebić, Miha Colner, Slavko Glamočanin, Postaja Topolove/Stazione di Topolò, SMO – Slovensko multimedialno okno
We. Does this mean the We and the collective You, You and I, or is there also a They, and if so, who does that mean? Goricans, Slovenians, Europeans, Christians, atheists, revolutionaries, mothers, children, families of all types? Are the new arrivals also We, are We the ones staying or are We perhaps the ones departing? Are We those living here and now, or those who have ever lived and ever will? Who is it that we are? And who is it that we can be? Only humans? Are animals included in the concept of We? What about other creatures of the planet, are they also We? Even those that breathe with gills, or those that do not breathe at all? Does We include those beyond the stars, or are those They, or You? What do We have to say to each other?

---
Coffe and Cigarettes
Sračok & Pöhlmann / Arthelix
Exchange Rates / The Bushwick International Exposition
Brooklyn, NYC
20 to 23 October 2016
Curator: Daniel Devlin
Artists: Petra Varl, Douglas Lewis, Herzog Dellafiore, Karl England, Daniel Devlin, Keran James, Janko Matić, Will Cruickshank
---
Bathers
Susak Expo 2016
Galerija Fritzy
Mali Lošinj
Opening: Friday, 3rd of May 2016
Elisa Bollazzi / Microcollection, Rhiannon Rebecca Salisbury, Daniela Leupold Löwenthal,Peter Znidaric Seewasser,Liberty Antonio Sadler, Werner Mandlberger, Brian Dawn Chalkley, Alessandra Sormani, Christoph Aschauer,Hassan Abdelghani, Natalie Anastasiou, Tomislav Brajnović, Gianfranco Mirizzi, Dorothy Dellafiore, Herzog Dellafiore, Ada Kobusiewicz, Kagweni Micheni, Camille Bonanza, Andreas Schatzl, Markus Dressler, Robert Findenig, Igor F. Petković, Gabriele Sturm, Cedric Christie, Christian Wabl, Christine Punz, Boris Mihaljčić, Danka Nisević, Dominik Grdić, Olivia Strange, Michael Maier, Gašper Jemec, Hermann Fink, Dejan Štifanić, Romina Dušić, Daniela Urem, Avo Zimmerl, Daniel Devlin, Keran James, Sally Gordon, Elena Perugi, David Brock, Peter Evans, Janko Matić, Michael Eisl, Ulrike Tisch, Caro Streck, Doug Lewis, Georg Miks, Chel Logan, Ana Pastor,Tom Bayer, Tash Kahn, Oliver Ertl, Petra Varl
Susak expo begins as an idea to extend platforms by exchanges of contexts and languages through dialogues between people and locations. It's an idea on the move, an idea in translation. Translation can slip between languages to structure networks of thought. It enables simultaneous experiences to interact. It is vulnerable and open to incompletion as well as failure and misunderstanding. The project may fail or it may succeed, its outcome and even the idea of its completion is uncertain. And because of this openness it is vulnerable, this is its character. [Jo Melvin, 2006]
---
Lovers
Galery Krško, Krško
Opening: Tuesday, March the 8th 2016, at 7PM
8th March to 2nd May 2016
I made The Lovers for the Krško Gallery, the beautiful former Church of the Holy Spirit, a serene, almost sacral showplace. I felt it would be best not to affect its character at all and avoided using nails or screws, so that he Lovers ended up touching the floor only with the tips of their toes and appeared as if they were levitating.
Usually I make a model of each space so that I can figure out what to do. But the model I made could not do justice to the feelings I was imbued with in the gallery. It seemed as though the space itself was dictating what is to be done. Everything seemed clear and simple, as if the works would have placed themselves in the right spot. It was an indescribable, unforgettable feeling.
The cut-out figure of Lovers retain their form of a drawing that is no longer limited by the edges of paper but simply float in the gallery space.
---
Drawings
Artist Book
December 2014
Presentation of the book: August 26th at 7PM, Galery P74
My artist's book Drawings was published by the P.A.R.A.S.I.T.E. Institute in December 2014. It was designed by Ajdin Bašić and the texts were written by Barbara Borčić and Miha Colner. In October 2015 the book was presented on the NY ART BOOK FAIR at PS1 MOMA by the Gallery P74. In late December that year the New York Metropolitan Museum bought the book for its collection.
---
Exhibition of Central and Eastern Art
Ningbo Museum of Art, Ningbo, China
from June 8th till June 16th 2015

---
Art for Every Home
City Gallery Slovenj Gradec
22 September - 16 October 2015

Curator: Tevž Logar
Artists: Jure Markota, Sašo Vrabič, Tjaša Rener, Lucija Stramec, Petra Varl and Iza Pavlina
---
STIK/H
Fürst House, Ptuj
Opening: 27 August 2014 at midnight
Artists: Vesna Bukovec, Anja Medved in Patricija Maličev, Petra Varl, Lenka Đorojević, Small but Dangers (Mateja Rojc in Simon Hudolin - Salči), Matej Stupica, Maja Burja in Staš Vrenko
Curator: Simona Žvanut
The exhibition entitled "Stik/h" is a multifaceted combination of contemporary visual art and poetry, literature, and books. Works by participating artists (some of which will be created specifically for this exhibition and the Fürst House) will launch a dialogue with the complex festival program, which brings an unmistakable atmosphere to the Days of Poetry and Wine Festival with its numerous, diverse events and with the overall redecoration of the streets of Ptuj. The exhibition will be an indispensable part of the festival, as well as a connection point of the unexpected, a space for reflection on the intersection between various art forms. Participating artists, including Lenka Đorojević, Small but Dangers (Mateja Rojc and Simon Hudolin - Salči), Matej Stupica, Maja Burja and Staš Vrenko, will enhance their exhibition on Saturday, 30 August, by a performance Stihija. The exhibition was curated by Simona Žvanut, who will organize guided tours of the exhibition every festival day at 17.00 together with participating artists.
---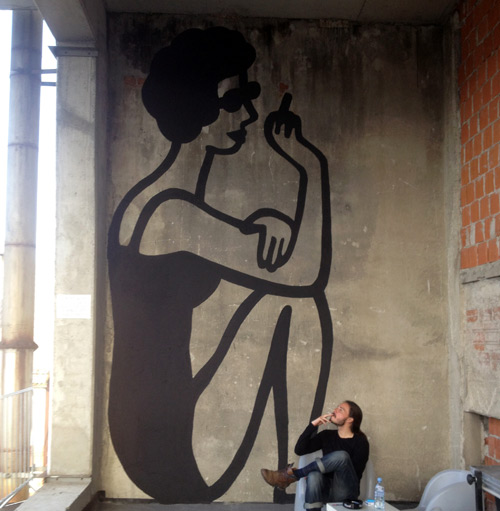 Don't Be Afraid, You Are The Best
KIBLA PORTAL, Valvasorjeva 40, Maribor
22nd May-14th of September 2014
Opening reception: Thursday, 22nd of May 2014 at 8 pm
The exhibition, or, better yet, project, draws on a medium closest to the author, which is drawing. Hidden behind its seeming simplicity is a minimalistically concise and thus complex method of expression, which is an object of enduring fascination. Don't Be Afraid, You Are The Best is intended as a communicative community project that transforms the extensive KIBLA PORTAL venue into a space of vivacious creative dialog between artists belonging to different generations.

Participating artists and students of the Department of Fine Arts of the Faculty of Education, Maribor: Larisa Adanič • Kaja Avberšek • Boris Beja • Nataša Berk • Saša Bezjak • Saša Bitenc • Vesna Bukovec • Nežka Cestnik • Mina Fina • Anja Gelt • Aleksandra Gruden • Betina Habjanič • Lori Hiti • Sara Hočevar • Tamara Hršak • Nana Irgolič • Tanisa Jahić • Tanja Jakopin • Natalija Juhart • Doroteja Ketiš • Laura Koder • Kaja Konc • Lana Korčulanin • Lara Korošec • Manica Kovač • Anja Kozel • David Krančan • Natalija Doris Križman • Kristian Lah • Tadeja Lakič • Tina Lanišek • Nika Lopert • Ina Lutarič • Polona Maher • Karmen Majerič • Simona Marot • Anja Medved • Matija Medved • Jelena Pavlović • Anja Plemenitaš • Silvester Plotajs – Sicoe • Sanja Pocrnjić • Borut Popenko • Andrej Praznik • Zoran Pungerčar • Leon Ravlan • Rone 84 • Urška Sabati • Tajda Martina Senič • Veli & Amos • Alja Sitar • Klavdija Skrbinjek • Beli Sladoled • Katja Smolar • son:DA • Lucija Stakne • Marička Stakne • Zora Stančič • Vojko Stiplovšek • Sara Strožič • Valentina Škofic • Urška Školnik • Andrej Štular • Žan Valenčak • Petra Varl • Erik Vodenik • Polona Vovk • Sašo Vrabič • Mojca Zlokarnik • Sara Žičkar • Jernej Žumer

Petra Varl — author, selector and mentor

---
Blind Date Convention
3rd International Festival of Artists' Book, Ljubljana 2014
Artists' Book Fair
CUK Kino Šiška, Ljubljana
22 May – 23rd May , 2014
Artists and Institutions: Beli Sladoled (SLO), LBAL (Slo), Mina Fina (Slo), Tanja Lazetić (Slo), Teo Spiler (Slo), Sergej Vutuc (Nem), Lala Raščić(BIH), Lubok Verlag (Nem), Kodoji Press (Švica), Space Poetry (Danska), Pork Salad (Danska), Soybot (Avstrija), Archive Books (Nemčija), Mer.Paper Kunstahalle (Belgija), Zavod P.A.R.A.S.I.T.E. (Slo), Moderna galerija Ljubljana / MSUM Metelkova (Slo), MGLC, Ljubljana (Slo), MGML (Slo), Škuc (Slo)
www.zavod-parasite.si
More information
---
PETRA VARL X LIMITED EDIT111ONS
1DAY 1ARTIST 1ARTWORK
Bistro Bazilika, Prešernova ulica 15, Ljubljana
Opening reception: Thursday, 17th of April 2014 at 8 pm

The LIMITED EDIT111ONS project is a unique art experience – a new exhibition platform that offers global exposure to established visual artists, whilst connecting art professionals with people, and innovation with affordable art. The concept is simple: for only one day - one artist presents one work. Every month, LIMITED EDIT111ONS will select an exclusive artist who will produce an original work of art for display at our private viewing event. The artwork will be printed and signed in only 111 editions. The price of each individual LIMITED EDIT111ONS graphic is €25. Post-event LIMITED EDIT111ONS prints will be available online for €50.
www.stud111o.com
www.facebook.com/events/1482164961998611
---
SUSAK EXPO 2014
House 600, upper vilage, Susak, Croatia
The opening was on Saturday 31 May and Sunday 1 June
but the works will be on view until 31 August
Artists: Georgina Corrie • Keran James • Hermann Fink • Cedric Christie • Janko Matic Herzog Dellafiore • Petra Varl • Peter Seewasser • Alistair Gentry • Daniel Devlin
Now in its fifth incarnation, the Susak Biennale brought artists from the UK, Slovenia, Austria and Croatia to this unique island in the Adriatic. Work were produced that can be attached to the front of House 600, which has become a sculptural amalgam and open-air gallery in one. This biennial event has been a talking-point since 2006 when Daniel Devlin painted the island's fleet of wheelbarrows bright orange, and this summer again both visitors and the island's inhabitants will have a chance to marvel at the artists' creative licence. The opening on the last day of May and the first of June came and went all too quickly but the structures will remain in place throughout the summer, an intriguing reminder of an event that one feels could happen only on the eccentric island of Susak.
---
60! PANORAMA
UGM 60th Anniversary Collection Exhibition
UGM | Maribor Art Gallery, Strossmayerjeva 6
Opening: Friday, 11 April 2014 at 19:00
11 April – 2 November.2014
The presentation of UGM | Maribor Art Gallery collection on the occasion of the 60th anniversary of the gallery's establishment is based on two starting points: to define the prominent features as well as the character of the collection, and to identify in this "retrospective" (re)view the moments that are reinterpreted also in the present time. The exhibition points at the heterogeneous structure of the collection which was formed in the past decades by different collection policies through purchases and donations. The collection's multi-fold identity is displayed in the collision between modernity and tradition, between progressive and belated creative tendencies.
---
Petra Varl: Aunt Raša
Drawings and serigraphs
Galery Loggia, Koper
6 February – 4 April 2014
Opening reception: 6th of February 2014 at 7 pm
---
Kunst macht frei
Equrna Gallery, Ljubljana
6 February – 28 MArch 2014
Opening reception: 6th of February 2014 at 7 pm

Curator: Arne Brejc
Artists: Andrej Brumen Čop, Metod Frlic, Tomaž Furlan, IRWIN, Jasna Jernejšek, Barbara Jurkovšek, Aleksij Kobal, Zmago Lenardič, Robi Lozar, Boštjan Plesničar in Igor Bravničar, Uroš Potočnik, Franc Purg, Petra Varl, Uroš Weinberger, Veljko Zejak, Marko Zorović
---
Private, Personal, Special
From the collections of Riko and IEDC
Galery Miklova Hiša, Ribnica
13 December 2013 – 5 January 2014
Curator: Polona Lovšin
Artists: Tadej Pogačar, Borut Popenko, Sašo Vrabič, Irwin, Zora Stančič, Roman Makše, Uroš Abram, Klavdj Sluban, Petra Varl
---
Impressions +386
Calcografia National at Real Academia de Bellas Artes de San Fernando, Madrid
3 October - 17 November 2013
Curator: Breda Škrjanec
Artists: Vesna Drnovšek, Svetlana Jakimvska Rodič, Tanja Lazetić, Marija Mojca Pungerčar, Sašo Sedlaček, Tomaž Tomažin, Petra Varl, Pri Zlatem Stegnu, Stripburger
---
Line Stroke the Letter
Museum & Galleries of Ljubljana, Vžigalica Gallery, Ljubljana
5 September – 27 September 2013
Curatorsi: Barbara Borčič, Dušan Dovč, Ida Hiršenfelder, Saša Nabergoj
Artists: Vesna Bukovec, Zvonko Čoh in Milan Erič, Marko A. Kovačič, nataša prosenc, Alenka Pirman, Petra Varl, Zoran srdič janežič, Rajko Vodrih;, Tomaž Furlan, Damijan Kracina, Jaka Želznikar, Tomaš Furlan
---
Production 2010-2012
MGLC
Pod turnom 3, Ljubljana
4 June - 25 June 2013
Opening reception: 4th of June 2013 at 7 pm
Curator: Božidar Zrinski
Participating artists: Svetlana Jakimovska Rodič, G3, Silvester Plotajs Sicoe, Zora Stančič, Petra Varl, Kamila Volčanšek
Ever since the establishment of the International Centre of Graphic Arts, the printmaking studios were conceived as one of the core activities of the Centre. The studios are aimed at local and foreign authors as a form of laboratory for research and experimentation, to further their knowledge and expand their research within the printmaking field in the techniques of intaglio, woodcut, linocut, lithographs and screen-printing. Between 2010 and 2012 more than twenty artists worked in the studios and their very diverse works are included in the MGLC collection. The selected artists are presented in the exhibition along with their latest production.
---
Materiality
Kibla Portal
Valvasorjeva 40, Maribor
19 April - 29 September 2013
Opening reception: 19th of April 2013 at 7 pm
Curators: Aleksandra Kostič , Žiga Dobnikar
Participating artists from Slovenia: Zdenka Žido, Kamila Volčanšek, Petra Varl, Iva Tratnik, Damijan Švarc, Jože Šubic, Jane Štravs, Jože Slak Đoka, Duba Sambolec, Branimir Ritonja, Vlado Repnik, Peter Rauch, Mark Požlep, Ervin Potočnik, Borut Peterlin, Mojca Oblak, Živko Marušič, Ira N. Marušič, Polona Maher, Laibach, Benjamin Kreže, Damijan Kracina, Jasna Klara Kozar, Rudolf Kotnik, DK, Aleksij Kobal, Jaša, Matej Jarc, Marko Jakše, Zdenko Huzjan, Meta Grgurevič, Metod Frlic, Vadim Fiškin, Dušan Fišer, Mitja Ficko, Elena Fajt, Sandi Červek, Andrej Brumen-Čop, Rajko Bizjak, Saša Bezjak, Goran Bertok, Emerik Bernard, Nataša Berk, Boris Beja
International guest artists: Karina Smigla-Bobinski, Vlasta Delimar, Oliver Pietsch, Goran Tomčić, Martina Zelenika-Moon and Jule Ja Kantor.
---
Touch/Drawings
Koroška Art Gallery
Glavni trg 24, Slovenj Gradec
1 March – 31 March 2013
Opening reception: 1st of March 2013 at 7 pm
Curator: Milena Zlatar
Participating artists: Saša Bezjak, Andrej Brumen Čop, Mitja Ficko, Metka Krašovec, Petra Varl

http://www.glu-sg.si/en/exhibitions/past-exhibitions/products/view/2/100
---
18th International Exhibition of Drawings
MMSU, Museum of Modern and Contemporary Art RIjeka
Dolac1/II, Rijeka
25 January - 16 March 2013
Opening reception: 25th of January 2013 at 8 pm
The International Exhibition of Drawings is a traditional art show belonging to the recognizable programs which have been acknowledged by experts and which contributed to the growing reputation of Rijeka's Museum of Modern and Contemporary Art as one of the leading museums in Croatia. Idea on initiating the relevant international art event has risen back in 1968. Since then, this art show has lived through seventeen editions that altogether confirmed its importance.
www.mmsu.hr/Default.aspx?art=475&sec=16
www.mmsu.hr/Default.aspx?art=449
---
ALMOST SPRING / 100 Years of Slovene Art
UGM | Maribor Art Gallery & Slavija No 11
30 November – 24 February, 2013
opening: Friday, 30 November, 2012
at 19.00: XX. century, UGM | Maribor Art Gallery, Strossmayerjeva 6, Maribor, Slovenia
at 21:00: XXI. century, Slavija No 11, Ulica Vita Kraigherja 3, Maribor, Slovenia
opening speakers: Aleksander Zorn, state secretary at the Ministry of Education, Science, Culture and Sport and Mitja Čander, art director of Maribor 2012
www.ugm.si/en/exhibition-events/exhibition/n/100-years-of-slovene-art-2145/
---
Changing Perspectives. 15 years of the ECB's art collection
13 September – 30 November, 2012
European Central Bank ECB
Eurotower foyer, Kaiserstraße 29, Frankfurt am Main
Under the motto "Changing Perspectives", the current exhibition, with works from 44 artists, showcases a cross-section of the results of 15 years of art collecting, thereby also reviewing the history of the ECB's cultural commitment under its guiding principle "unity in diversity".
Artists: Erik Binder, Sonja Braas, Anton Corbijn, José Pedro Croft, Jacob Dahlgren, Jan Fabre, Mitja Ficko, Gérard Garouste, Charlotte Gyllenhammar, Ilse Haider, Xenia Hausner, Vanessa Heyde, Paolo Icaro, Ieva Iltnere, Stephan Jung, Patricija Jurkšaityte, Bernd Kammer, Pertti Kekarainen, Aleksij Kobal, Pertti Kukkonen, Marie-Jo Lafontaine, Carlo Lorenzetti, Dragoş Lumpan, Brian Maguire, Julia Nuss, Annèe Olofsson, Perejaume, Audrone Petrašiunaite, Markus Prachensky, Anna Recker, Georges Rousse, Inta Ruka, Peter Sauerer, Hubert Scheibl, Regine Schumann, José Mariá Sicilia, Rudolf Španzel, Marios Spiliopoulos, Jan Svenungsson, Antoni Tapies, Ulay, Petra Varl, Koen Vermeule, Corinne Wasmuht.
/www.ecb.int/events/cultural/exhibits/upcoming/html/index.en.html
---
Bar Palma, 2012
Susak Import 2012
12–13 November, 2012
12 noon to 6 pm, PV on Tuesday 13 Nov at 6 pm
studio1.1, 57a Redchurch street, London E2 7DJ
Curated by: Keran James & Herzog Dellafiore
Artists: Petra Varl, Janko Matic, Keran James, Ludmilla Andrews, William Mackrell,
Sian-Kate Mooney, Robert & Simon Liddiment, Brian Chalkley, Hermann Fink &
Kurt-Michael Westerman, Peter Seewasser, Kate Lyddon, David Brock, Daniel Devlin, Aya Fukami, John Stephens, Hedley Roberts, Cedric Christie
http://susakpress.org/events-exhibitions/susak-import-2012.html
---
Kissing Lips to lips, Law faculty parking lot, Maribor, 2012
In the year 1994 I have realized my first large-scale mural on the parking lot of Metelkova in Ljubljana showing a nose-to-nose kiss. If this early work is seen as a »lesson1«, I have now moved to »lesson 2«, following up to this topic with another mural: this time on the parking lot of the Law Faculty of the University of Maribor, and this time a real kiss, lips to lips.
LESSON 2: CREATING REALITIES
Location: Temporary ArtLab, Glavni trg 22, 2000 Maribor
Opening of the exhibition: Thursday, October 25, 2012, 7 pm
Artists: Nika Autor, Daniela Brasil, Marlene Hausegger, Matjaž Ivanišin, Constantin Luser, Matej Modrinjak / fotomuzej.si, Martin Osterider, Wendelin Pressl, Maruša Sagadin, Isidora Tomin Nataša Berk, Aleksandra Vajd & Hynek Alt, Petra Varl, Veli & Amos, Josef Wurm
A joint project by: son:DA / Maribor & < rotor > / Graz
http://rotor.mur.at/frameset_aktuell-eng.html
---
Maribor <edu> Graz presents:
LESSON 1: A TEMPORARY, IMPROVISED CONTEXT OF COMMUNICATION
June 30 – July 21 & August 20 – September 8, 2012
Opening: June 29, 2012 at 6 p.m.
Artists: Nika Autor, Nataša Berk, Daniela Brasil, Constantin Luser, Matej Modrinjak / fotomuzej.si, Wendelin Pressl, Maruša Sagadin, Petra Varl, Veli & Amos, Josef Wurm
A joint project by: son:DA / Maribor & < rotor > / Graz
< rotor >
association for contemporary art
Volksgartenstrasse 6a, 8020 Graz, Austria
0043 / 316 / 688306, rotor@mur.at
www.rotor.mur.at
http://www.rotor.mur.at/frameset_aktuell-eng.html
---
The Big Ones !
Works from the Collection of the International centre of Graphic Arts
June 29 – September 16, 2012
The exhibition presents prints and artists' books of large scale from the MGLC collection. The largest works measure up to six meters in height. They are undersigned by a cluster of world famous art names.

Curator of the exhibition: Breda Škerjanec
Exhibiting artists: Maria Bonomi, Brazil, Jagoda Buić, Croatia, Raul Catellani, Uruguay, Sanggon Chung, Korea, Peter Ciuha, Slovenia, Hanne Darboven, Germany, Fabrice Gygi, Switzerland, Keith Harring, United States of America, Damien Hirst, Great Britain, Kawatchi Seiko, Japan, Kobayashi Keisei, Japan, Kurt & Plasto, Bosnia and Herzegovina, Patrick Mahon, Canada, Mayumi Morino, Japan, Heinrich Modersohn, Germany, Robert Morris, United States of America, Edo Murtić, Croatia, Raymond Pettibon, United States of America, Sigmar Polke, Germany, Miroslav Šutej, Croatia, David Tremlett, Great Britain, Klavdij Tutta, Slovenia, Petra Varl, Slovenia, Emilio Vedova, Italy, Wakatsuki Kohei, Japan, Safet Zec, Bosnia and Herzegovina, Giuseppe Zigaina, Italy
http://www.mglc-lj.si/eng/index-razstave.htm
http://www.youtube.com/watch?v=hcLqSUf7SAI
---
Women CIRCUS Museum_Phase 03
Festival of a social cultural network ACRYL
July 7 – August 18, 2012
Pavelhaus, Laafeld/Potrna 30, Bad Radkersburg, Austria
ACRYL's festival is called "Museum Frauen Circus", in English "Women's Circus Museum", that moves around like a circus and changes their annual show. With containers filled with works of art it establishes contacts in cultural locations enlarging the presentation platform for feminine contemporary art and simultaneously uses the cultural infrastructure location. The name "Museum" stresses that it is a serious work and is serious in what is presented in the exhibitions.
At the 2012 exhibition of contemporary art are participating women artists: Saša Bezjak (SLO), Sarah Bildstein (A), Cym (NL), Gertraud Enzinger (A), KOLEKTIVA: Vesna Bukovec, Lada Cerar and Metka Zupanič (SLO), Renate Krammer (A), Erika Lässer-Rotter (A), Polona Maher (SLO), Barbara Predin (SLO), Daniela Riedl (A), Rene Rusjan (SLO), Linda Maria Schwarz (A), Johanna Serdinschek (A), Edith Temmel (A), Petra Varl (SLO), Uta Weber (D), Daphna Weinstein (IL).
---
Petra Varl
I Always Get What I Wish For
March 6 – 30, 2012
Opening reception: Tuesday, March 6, 7PM
The exhibition "I Always Get What I Wish For" at the Equrna Gallery will feature large format drawings on wooden panels that were first shown in November 2011 at the Gallery MC in New York City.
EQURNA
Gregorčičeva 3
1000 Ljubljana
Slovenia
+386 1 252 71 23
info@equrna.si
www.equrna.si
open: Monday – Friday, 11AM-7PM
---
Hugs and Kisses
Maribor 2012: European Capital of Culture
Feb. 14 – Dec. 31, 2012
Opening reception: Kibla, Tuesday, Feb.14, 2012, 8PM
In the very center of Maribor I have hung on lampposts 30 signs with motifs of hugs and kisses that incite passersby to love and friendship. The signs will on display until the end of 2012.
Info on Kibla's website
Exhibition photos
Multimedia center Kibla
Association for Culture and Education KIBLA
Ulica kneza Koclja 9
2000 Maribor
Slovenia
www.kibla.org
---
Petra Varl
I always Get What I Wish For
Drawings and Serigraphs
November 15 - 30
Reception on Tuesday, November 15th from 6 to 9 pm
Gallery MC
549 West 52nd Street(between 10th and 11th avenue), 8th Floor
New York, NY 10019
212.581.1966
www.gallerymc.org
Petra Varl: Holding the Strings of Her Life
Interview with Petra Varl
---
Pretty Smart, 2011

BIG DEAL > SEXY100!!!
Opening: September 8, 2011
8-9 Spring Place, London
The exhibition is curated by Stimulus Ltd, LOOP SEXY curated by David Brock.
In association with Healthy planet.
www.deal-big.biz
www.stimulusltdworldtour.org.uk
---
Contemporary Art from Slovenia
22 June - 15 September 2011
European Central Bank,
Eurotower foyer, Kaiserstraße 29,
60311 Frankfurt am Main
The European Central Bank is featuring an exhibition of contemporary art from Slovenia as part of its "Contemporary Art of EU Member States" series. The exhibition, organized in co-operation with the Bank of Slovenia, also marks the 20th anniversary of Slovene independence. The opening took place on June 22nd 2011 at the ECB headquarters in Frankfurt.
Showcasing 18 artists and more than 50 pieces of their work provides a broad snapshot of the creations of contemporary Slovenian artists.While paintings take centre stage, also represented are the disciplines of photography, sculpture, drawing and video.
Artists: Uroš Abram, Uršula Berlot, Ksenija Čerče, Mitja Ficko, Tomaž Gorjup, Marko Jakše, Gašper Jemec, Aleksij Kobal, Matej Košir, Damijan Kracina, Ema Kugler, Vladimir Leben, Polona Maher, Tanja Pak, Primož Pugelj, Miha Štrukelj, Petra Varl, Lujo Vodopivec
---
The Book of Serigraphs, MGLC, 2010
16. 12. 2010 – 16. 01. 2011
Presentation: 16. 12. 2010 at 6pm, MGLC, Pod turnom 3, Ljubljana
I made my book of serigraphs in co-operation with the International Centre of Graphic Arts. It was printed in an edition of 50 copies at the center's silk screen studio by the master printer Slavko Pavlin. This artist's book is a compilation and adaptation of works shown in two exhibitions in January 2010 in Maribor. The first featured a series of drawings in the Knights' Hall of the Maribor Art Gallery. The second, shown concurrently at the Maribor Multimedia Center Kibla, presented a series of signs, which I've been lately hanging on posts in various cities and in the countryside.
The Book of Serigraphs, text by Andreja Borin
---
Grandad in a Topolino, wallpainting, installation view, 2010

Heimat/Domovina, MMKK, Museum Moderner Kunst Kärnten, Klagenfurt, Austria
23.09.2010 - 28.11.2010
Curator: Christine Wetzlinger-Grundnig
Artists: Josef Dabernig, Ines Doujak, Werner Hofmeister, IRWIN, Cornelius Kolig, Ernst Logar, Ina Loitzl, Eva Petrič, Tadej Pogačar, Meina Schellander, Nicole Six & Paul Petrisch, Nika Špan, Jochen Traar, Petra Varl, Inge Vavra, Reimo Wukounig

The concept of "home" [Heimat] has undergone continuous change over the years – from its original definition as a geographical region, its legally relevant significance in relation to property, through its romantic definition, from its transformation from a private to a political concept, all the way to its ideological and emotionally-charged associations – thus becoming an instrument for reflecting historical, social and psychological processes. The exhibition Heimat | Domovina is intended to initiate a contemporary discourse on the subject of "home", carrying out an appraisal of the term on the basis of works by 16 artists from Carinthia and Slovenia. The results, belonging to every area – private, social, historical, political –, show a broad, heterogeneous spectrum of possible approaches to the concept, at the beginning of the 21st century, characterised as it is by globalisation, multi-culturalism, mobility, final location and migration. At the same time, the works show clearly what "home" can signify for the individual, what problems and what advantages may be entailed, what affects the individual, presenting challenges or provoking criticism, as well as what conveys confidence and security or gives rise to nostalgia. Generally, the question raised concerns an up-to-date appreciation of the term "home", apart from its territorial associations – not least the way in which we deal with it, considering on the one hand how it has been horribly misused in our history, and on the other, how it has become well-nigh obsolete in a world highly networked and without boundaries.
---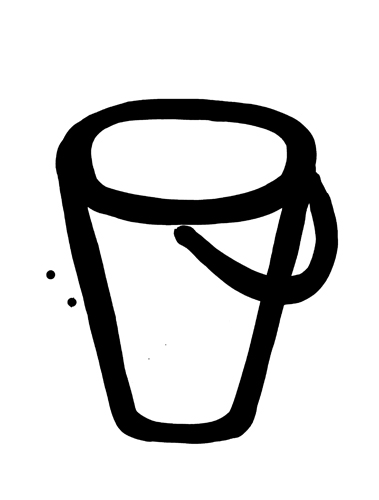 I bought 40 plastic buckets in four different colors (prettty much the store's entire stock) as my contribution to the At Home exhibition. I wanted to print my figurative motifs on them. A quote by France Ivanšek that I found in his 1988 book One Family Home insipred this purchase, "House cleaning is one of the most time consuming chores. As it is also one of the most strenuous great care should be taken in the apartment to make the task easier." Because printing onto the oval shaped bucket turned out to be technically too demanding I simply drew the buckets on all the different materials I could get my hands on that day and which reminded me of the times the architects Marta and France Ivanšek did their work. I wrote some texts about cleaning and hung everything on one of the walls of the Museum of Modern Art. The texts are "anti-cleaning" and quite funny, so I decided to stick them on to the buckets anyway. In the edition of 40 pieces they are up for sale in the museum's store.

Curators: Martina Malešič and Anja Planišček
Interventions by artists: Vesna Bukovec, Vadim Fiškin, Dejan Habicht, Žiga Kariž, Tanja Lažetić, Tadej Pogačar, radioCona (Irena Pivka, Brane Zorman), Zora Stančić, Petra Varl
About the exhibition:
A presentation of a pair of architects who were very influential in the development of architecture in Slovenia in the second half of the 20th century. Based on research, their projects were progressive and unique in their time: the Murgle residential area, a furniture line for the company Meblo, the store Interier, and nursing homes. Interventions by contemporary artists also form part of the exhibition.
---
Drawings, Maribor Art Gallery
28. 01. – 28. 02. 2010


---
Signs, Kibla, Maribor
28. 01. – 13. 02. 2010


I made the a + b series as serigraphs on metal plates and hung them as a kind of traffic signs in the Kibla Gallery. Their final destination are meant to be forgotten metal posts or town facades, I plan to hang them onto to incite the passersby.
---


"Gender Check. Femininity and Masculinity in the Art of Eastern Europe" is the first comprehensive exhibition featuring art from Eastern Europe since the 1960s based on the theme of gender roles. The exhibition paints an exceptionally diverse picture of a chapter in art history that until recently had been largely unknown and that could also act as an important addition to contemporary gender discourse.
The Young Ladies that were part of my broader Zvezda and Odeon project were selected for the Gender Check group exhibition at MuMoK in Vienna. When I attempted to draw Zvezda and the other two young ladies they turned out quite differently than those from 1994. I felt as though the figures in the drawing were resisting me and were saying that they had changed in the last 15 years and that there was no way back. So I went with my gut feeling and drew a present-day man and woman. Zvezda and Odeon have changed. They no longer wear silly glasses and they look better and smarter. If earlier my story featured them as stereotypical representatives of their genders, they now became a more realistic man and woman, who increasingly resemble each other and can interchangeably appear in either a male or female role.
---
"Very simple drawings", Novi Hram Gallery, Sarajevo
15. 10. - 30. 10. 2009
---
I ♥ Susak
27th July - 24th August 2009, Atelier 513, Susak, Croatia
Beach Chairs in front of the ATELLIER 513 gallery in the Upper Village of Susak, where my ink drawing exhibition can be seen till the end of August 2009.
---
When profesor Tomaž Brejc asked me whether I felt a bit like a "Mariborian," now that I work in Maribor, I replied that of course I do. That is how I, who live in Ljubljana, ended up in the "Summer" exhibition in Maribor. Althouh the title of the exhibition "Summer" wasn't known yet at the time, I proposed to participate with my "Swimmer", which the galery selected as the invitation poster for the exhibition.
---






I've known Zora for a long time. In 1988 we had a show at the Bežigrad Gallery of lithographs that we had made during our student years at the Academy of Fine Arts. Subsequently we each had numerous solo shows. This summer, after twenty years, we have a show together again at MGLC. The opening of this retrospective was on July 1st, 2008.